Featured in SEEN Magazine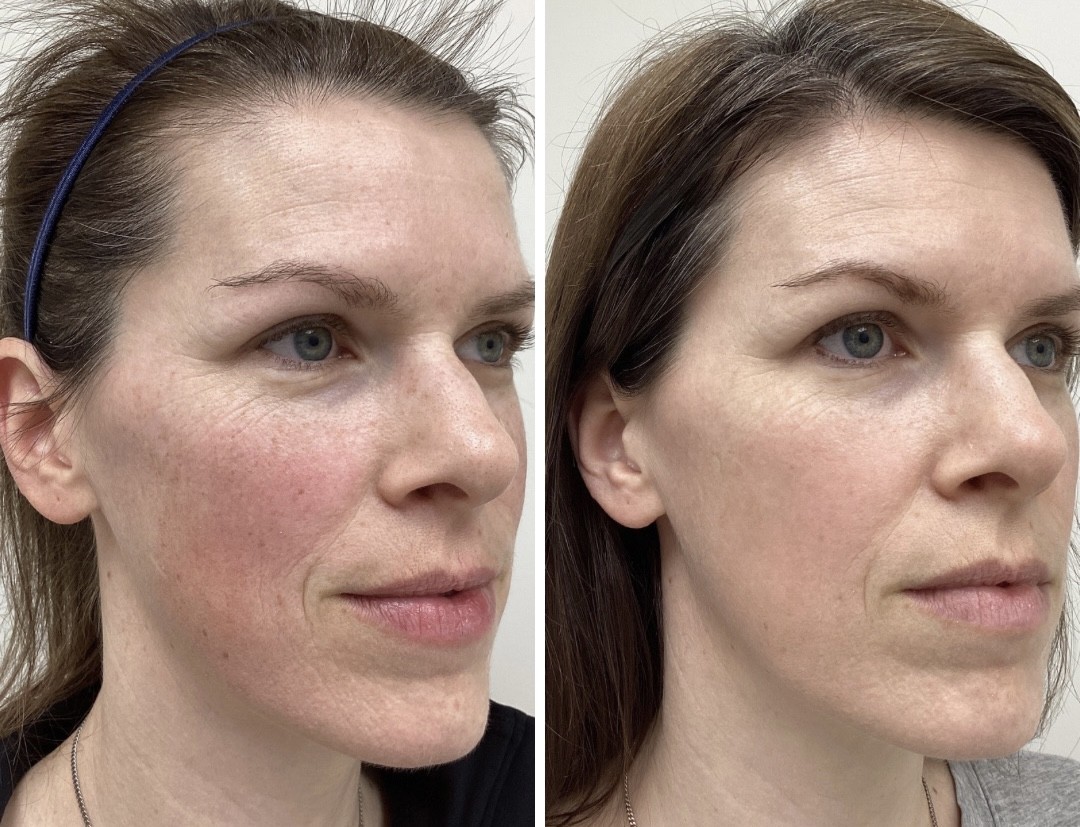 Lamese
You Can Enjoy The Summer and
Have Great Skin, Too
by Dr. Diyanah Bani Hani, MD
BETADINE AND SUNSHINE
Does that ring a bell? Many years ago, that was the key to developing a beautiful Abercrombie model-like tan. I have several patients that say they followed this trend in their youth and later came to see me for treatment of sunspots and wrinkles.
"I just wish I had known better! I wear sunblock every day now, but why didn't I start sooner?
"
As Michiganders, to say we love our summers is an understatement. We live for them. When you only have gorgeous weather for a few months out of the year, there's nowhere you'd rather be than in the pool or on the golf course when the sun is shining. Yet, we've always been told that if you want beautiful skin, you had better avoid the sun like the plague
But what if I told you that you can enjoy your life outside and skip the wrinkles and sun damage? No Snake oil is involved here - just research-proven innovative technology.
FOREVER YOUNG BBL® HERO™
BBL? No, I'm not talking about the Brazilian Butt Lift! Broadband Light is the most powerful IPL device in the world that is the solution for sun-damaged skin on the face and body. Unlike a traditional laser, this treatment uses light therapy to gently heat layers in the skin to stimulate the body's natural healing process. Targeted areas then absorb the heat and stimulate your cells to regenerate. It treats a wide variety of skin conditions including age spots, freckles, generalized redness and small vessels. The result is smoother and more clear with less noticeable pores.
The best part of this treatment is the fact that it is proven to actually reverse DNA damage from the sun and pollution. Multiple studies show that after treatment with Forever Young BBL Hero, skin looks and functions like younger skin. This is my go-to recommendation for anyone who wishes to age gracefully. It's also the perfect maintenance therapy for those who would like to maintain the results of aesthetic treatments as it has the ability to build new collagen. There is also no downtime required.
HALO® LASER
This is a traditional laser that works by targeting water in the skin to treat dull skin tone, sun damage, fine lines and wrinkles. This device uses both ablative and non-ablative technology to produce new collagen and elastin, which are critical in skin restoration. In the hands of an expert provider, this treatment is customized to target your specific concerns to achieve the most beautiful and natural results.
If you're the type of person who wants the absolute best results, I recommend combining the Halo® Laser with Forever Young BBL® Hero™ to improve both skin clarity and skin texture.
At Lamese Laser and Aesthetics we offer the most innovative technology to achieve beautiful, long-lasting results. You no longer have to choose between enjoying your favorite outdoor activities and looking as young as you feel. Wear your sunblock. Live your life. Love your skin. You deserve it!